About Me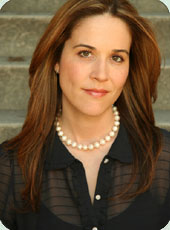 My work is my passion! After receiving my Masters in Clinical Psychology (Pepperdine University) I began my practice and gained licensure. As a Licensed Marriage and Family Therapist (MFC #41255) I can treat a diverse clientele, ranging across socio-economic, ethnic, and gender lines. My specialties include sexual desire & intimacy, addictions (sex & love, drug & alcohol, eating, shopping, etc.), grief & loss, depression, trauma, women's issues, and life transitions.
My clinical background stems from my work at various treatment centers and organizations in Southern California and Arizona, including Promises, The Meadows, Clearview, The Sexual Recovery Institute, and Visions Adolescent Treatment Programs.
I have had the honor to study and train with some of the best clinicians in the field. I have trained with Dr. Patrick Carnes as a Certified Sex Addiction Therapist (CSAT), which allows me to fully comprehend and treat those sexual issues most people tend to keep secrets about, as well as their partners. 
I have also had the great privilege to work with Pia Mellody at The Meadows and learn her model of trauma work called "Post Induction Therapy". This one-of-a-kind of model is used to treat co-dependency and trauma. It facilitates a deep healing process for shame and abuse on every level.
Additionally, I have trained with Dr. David Schnarch and Esther Perel, both acclaimed authors and experts in the field of Sex Therapy with focus on challenges around Desire and Intimacy.
With regards to trauma, I utilize one of the most scientifically researched and proven forms of treatment called EMDR. This method uses bilateral stimulation to help unlock disturbing memories or feelings from the part of the brain they got "stuck" in. By doing so, it allows your body to go through its natural healing process that it wasn't able to originally.
Through my training and experiences with each of these talented clinicians and mentors I have learned various ways of conducting therapy. I use a combination of their methods along with my own ideas and style to provide quality, tailor-made care to meet the unique needs of each individual. I have had the fortune of being able to bring my work to the media, as well. I was the Lead Clinical Therapist on "Sex Rehab with Dr. Drew" on VH-1. Since then there have been regular appearances on many shows such as Oprah, Loveline, Extra, Access Hollywood, Nightline, NBC, and Headline News. I am incredibly grateful for the opportunity to bring hope and healing to a broader audience.
Regarding my therapeutic style, I work from an Eclectic orientation with my foundation in Psychodynamic theory. This can be combined with Cognitive Behavioral Therapy. I use a Holistic approach in my practice. In addition, I use humor and sometimes recommend Animal Assisted Therapy, if clinically appropriate. This involves using equine (horses) or canine (dogs) as an adjunct to therapy.